(service date 07.11.2021)
CLICK THE PODCAST LOGO BELOW TO OPEN MESSAGE IN YOUR FAVORITE PODCAST APP!
BE SURE TO SUBSCRIBE WHEN YOU DO!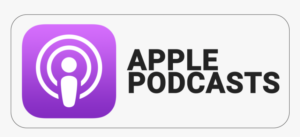 DUE TO TECHNICAL DIFFICULTIES WE WERE UNABLE TO PROCESS OUR VIDEO THIS WEEK. INSTEAD WE ASK THAT YOU ENJOY OUR MESSAGE ON ONE OF YOUR FAVORITE PODCAST APPS!
__________________________
Senior Pastor: Ed Beeson
This is the final message of our series "What About (Overcoming Doubt)".
There will come a day when we stand before God's throne & all our questions will be answered, but as long as we're in this life, we will always have more questions than answers. In this how do we become a better doubter?
___________________________
If you are new to our online worship or Marysville Christian Church, we would love to connect with you. Simply click the Guest Link below.
Need Prayer? (click the link below)

Do you want to be able to keep up with your tithes and offerings? Be sure to go to our ChurchCenter online giving.
texting a dollar amount to 84321,

sending or dropping of a check to MCC,

setup online bill pay with your bank account.