July 30 – August 6, 2016 Marysville Christian partnered with Without Reservation Ministries and the White Mountain Apache Christian Church for a great short term!

ABOUT THE MISSION
In 1998, Pete and Kim Kemp begin to lay the foundation for what is White Mountain Apache Christian Church.
White Mountain Apache Christian Church was founded by a group of missionaries with the vision to serve and worship with the community of White River. This vision carries on today with the help of Without Reservation Ministries.
In 2010, Matt and Karen McLean moved to Arizona to start working with the community in White River on the White Mountain Apache Reservation near Show Low, Arizona where they have lived since 2010.
In October of 2014, Matt and Karen started a new ministry called Without Reservation Ministries and continue to work with the community of White River. They are one of several missionaries who continue to support and lead the White Mountain Apache Christian Church alongside their Native brothers and sisters in Christ.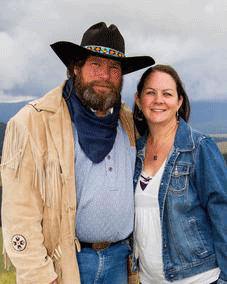 How Do I Get Involved In Future Mission Trips?
1. GO ON A TRIP:
We are looking for Students (16 yrs. or older) and/or adults passionate about serving Christ through this missions experience!
Cost is $900 per person.
But don't panic! This cost will be offset by church missions and fundraising efforts.
2. OFFER FINANCIAL SUPPORT:
We're very excited about the opportunity and experience that lie ahead. We hope you see the value in what we will accomplish. As you can imagine, a trip like this requires financial support from a number of people. Each individual on this trip will have to fundraise at least $600 of support.
If you would like to be part of this mission through your financial support, send a check to: Marysville Christian Church 17000 Waldo Rd. Marysville, Ohio 43040.
Please make your check payable to Marysville Christian Church and write "Arizona Mission" on the memo line. All contributions are tax deductible.
3. PRAY
While money is important, it comes in a distant second to our need for your prayer support. We need your prayer support. Prayer is the fuel that will allow us to be successful as we follow God's leading in ministry. Since prayer support is so important to the success of this mission, We would like to know if I can count on you in that area!
Because they haven't heard,
Arizona Missions Team
A Ministry of Reconciliation…
Without Reservation Ministries work alongside the people of the White Mountains to bring hope and second chances to the lost and hurting.